House parties have been around for a l-o-n-g time.  And obviously they've worked. Without them, Tupperware would be just another piece of plastic in the bargain bins.
But, like any marketing tool, you've got to ensure that the medium matches the message.
Selling lingerie via house party works because:
it seems slightly naughty (and intimate), so it's appropriate for the private, at home setting
it's got the 'giggle' fun factor, so you don't feel like you're just selling out your friends
it's a female thing, which again works with the home setting
Now along comes Microsoft, with its own take on the house party idea. Here's how it was described in the marketing trade media:
Microsoft this month is spreading word of the release of Window's 7 during several thousand parties hosted across the globe by employees and everyday people in their own homes. Each host receives a special Signature Edition of Windows 7 Ultimate to keep, as well as a party pack of supplies for guests.
Engadget, however, offered up a slightly different perspective:
So by now you all know about Microsoft's painful, cringe-inducing Windows 7 party idea.
The tech blog went on:
What you might not have known is that Redmond also put together a 'Hosting Your Party' instructional video that blends all the worst parts of infomercials and cooking programs into one giant melange of awkward acting. Well, Cabel Sasser — founder of Mac software maker Panic Inc — has remixed said video, and the result is nothing short of a triumph.
Here's the remix, for your viewing inspiration: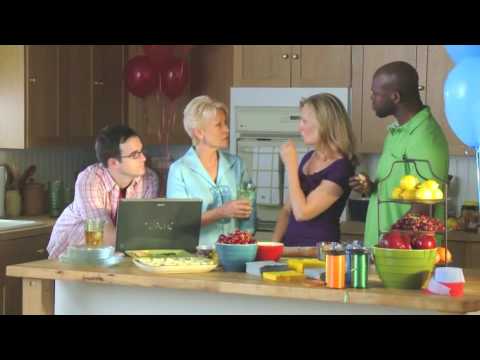 House party to gush over your new operating system? I don't think so, Tim.